Your website is quite possibly the most important marketing tool that your design business will ever have.
Your website is quite possibly the most important marketing tool that your design business will ever have. Through your site, your customers can purchase your creations, get in touch with you (whether to give you a phone call or connect via social media), and learn more about your brand and business. In short, it's the one-stop hub for everything related to successfully marketing your designs.
In recent years, website builders have caught on with the public because of their ease of use. Thanks to their code-free editing prowess, they empower ordinary people without any coding skills to have a site up and running on the web in typically just a few hours or so. As a result, this has opened up the possibilities for many people who want to, as just one example, start their own online businesses due to the more relaxed barrier to entry.
That begs the question, should you use website builders or not to create your site?
As website builders keep increasing in popularity, we take an in-depth look at whether or not they're going to become the standard in website creation.
How Do Website Builders Work?
Website builders expect their users not to know much about site creation—that's the beauty of these services. They're designed for people who want a web presence for their business or organization in a hurry, so they can start selling their products or services immediately. As such, they're ideal for smaller businesses and organizations—such as design entrepreneurs who'd much rather benefit from running their businesses and producing more creative products—who don't want to get bogged down in the minutiae of coding.
A 2017 survey of people who've used website builders confirms that 42% use them for business purposes and the majority only have a beginner-to-intermediate understanding of creating sites.
That's why they have to be simple to use and feature a relatively easy learning curve.
They achieve this by letting you use a drag-and-drop editor that enables you to place various site elements exactly where you want them. For example, do you want the navigation menu horizontally down the left side of the webpage or across the top, as is more common? No problem—just use the editor for positioning. Do you want that image underneath that block of text? Done. Thanks to the editor, you can drag it specifically where you want it.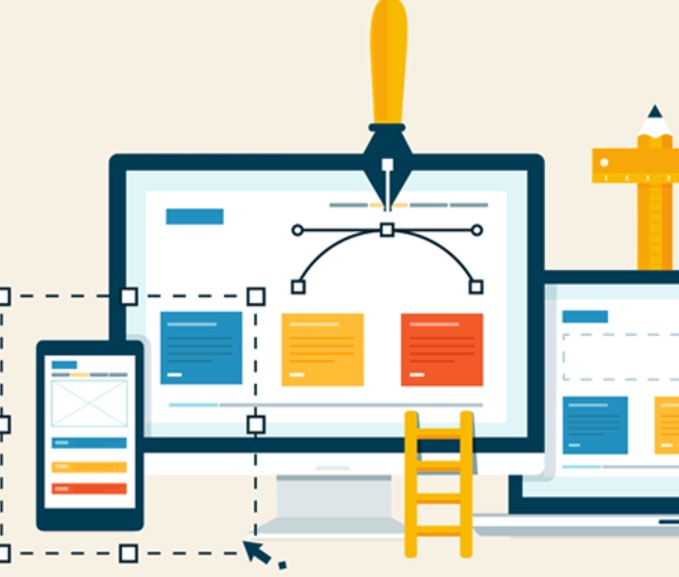 Because this process is so straightforward, it's very reasonable for users to create an entire site from scratch in just a matter of minutes — assuming it's a very basic one. If you're a complete newbie, it'll take you longer, but more experienced designers will be able to put together a stellar site in a relatively short period of time.
"Real" site creation and design normally involves understanding how to write complex lines of code, but site builders do away with all that hassle. Thanks to these builders, the process of site creation is as straightforward as moving around icon files on your computer.
Let's take a closer look at the typical steps involved in using site builders to create a functional site:
Step 1: Choose a Template
First, the user starts off by choosing a specific template from the site builder's large library of templates. These templates come as part of the access to a site builder, but they're really just ordinary website templates, just like the many website templates available in our CM marketplace.
Then, the user needs to edit the template to add or subtract content to his liking since each template is pre-loaded with a variety of elements. Editing is as easy as clicking or tapping on the element to replace it with ones you choose (also selected from the builder's template). This opens up the editor, through which you can rearrange, add or subtract the elements by simple drags and drops. Elements include anything from widgets and images to contact forms, social-sharing buttons, and blogs.
Step 3: Publish
Finally, and here's where the WYSIWYG (what you see is what you get) benefit of these site builders really becomes noticeable, all you have to do is press the "publish" button (or a button similar to that), and presto! Your site is now live for the entire world to see. Now the challenging part of marketing your site and driving traffic to it can begin in earnest.
The beauty of site builders is also their all-in-one design: site builders usually have their own cloud hosting infrastructure, so you don't even have to worry about finding a host to take your new site live. Therefore, launching a site is truly as straightforward as hitting "publish" within the platform once your design is finalized.
Is Coding Still Necessary to Design Websites?
With all this talk of site builders and their rising popularity over the last several years, it begs the question: is coding necessary to design websites these days? Just for a bit of background, coding is the backbone of how a site is typically built. Web designers and developers usually learn how to code as part of their job requirements although, lately, even this is being brought into question.
The big takeaway, then, is that site creation is moving farther and farther away from coding, whether it's these no-coding-required site builders or the loosening of requirements for designers and developers. In fact, it's getting increasingly common for designers to succeed at building effective, functional, and extremely beautiful sites for their clients—all without ever bothering with knowing how to code.[/vc_column_text][vc_column_text align="center"]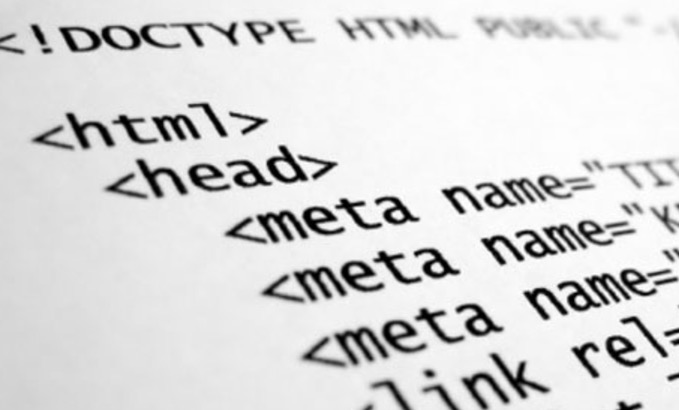 All they have to do today is—you guessed it—simply use a site builder with its efficient drag-and-drop functionality to design the site their clients want to their exact specifications.
While the purists among us will insist that you can't be a "true" designer without knowing how to code, the reality is that gorgeous and highly usable sites are getting built today without even one line of code. The debate on whether designers should code is also open.
What About Themes and Templates?
While site builders come with their own libraries of templates, another option for those who want to hire an actual designer or developer to build their site is to simply have a designer or developer build the site on top of a pre-arranged/designed template or theme that you can buy.
Think of a template as a subset of a theme. Several templates can comprise one theme, but not the other way around. A theme, therefore, is responsible for how an entire site can look, behave and feel. It determines how it's going to perform for the user.
The thing about themes and templates is that they're somewhat restrictive. While a designer or developer can build an entire site from scratch based off a completely unique design and idea, themes and templates establish a design framework on which the rest of the design comes alive.
For example: a theme may by default come with a green color scheme, a parallax design, and sticky social media icons. While a designer has the freedom to change some things around, many elements are fixed within the theme and, as a result, cannot be changed.
So going off a theme or template is another way to create a site. Think of it as somewhere in between the one extreme of building a site entirely from scratch by using code and the other extreme of taking the ultimate shortcut, which is going with a site builder.
How Many People Are Using Website Builders?
To properly answer the question of whether site builders are going to take over, we have to take a look at their user numbers. Many of the most popular site builders are some of the most popular (as in highly trafficked) sites in the whole world — which is just one measure of the demand for them.
Weebly
But let's talk specific numbers: according to Weebly's meta description in Google, more than 40 million people already use this platform.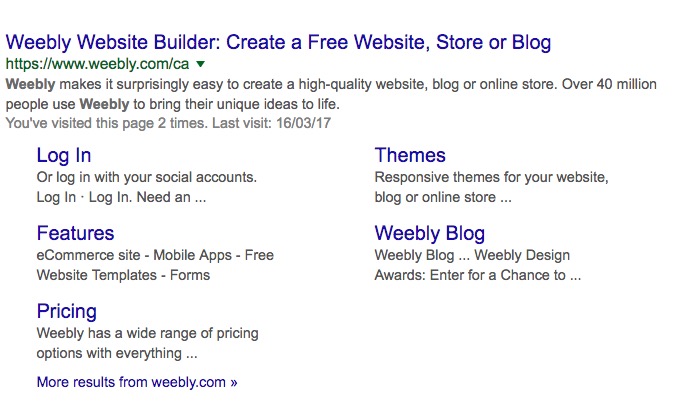 That's a large number, and further confirms that these site builders are making it easier and more accessible than ever for regular people (read: those who don't know how to code and those without a web design background) to build their own sites.
Wix
Then there's Wix, another incredibly popular site builder. If you thought that Weebly's 40-million number was staggering, you're about to have your mind blown by Wix's user base.
According to Small Biz Trends, Wix's platform skyrocketed past the 100-million user mark this year. When your platform has more than 100 million registered users, it's a true indication of the widespread accessibility of site builders. Interestingly enough, a lot of Wix's massive user base comes from small businesses.
Squarespace
Now let's move on to Squarespace, yet another huge site builder with a significant following.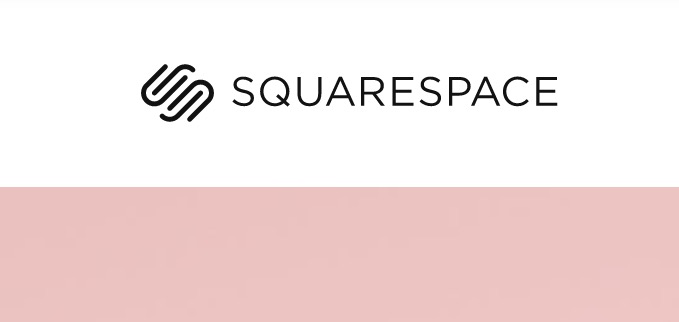 Unfortunately, it's much harder to come by reliable data for its user base since it's still a privately held company. Even so, estimates on public Quora discussions range anywhere from just tens of thousands of users to a couple of million users.
This site builder boasts approximately 14 million customers.
Other Site Builders
It's important to stress that these numbers for some of the most well-known site builders are simply approximations. Nonetheless, they help us form an idea of how in-demand site builders are with the general public. Based on these figures for just these four platforms, there are close to 200 million people around the world who are using site builders.
When we factor in the numbers for smaller and lesser-known site builders like Yola, Jimdo, Duda and Strikingly, it's very likely that the overall number is well north of 200 million users worldwide.
That's not a bad growth spurt by any means, especially seeing as how site builders only became more popular in the last few years.
WordPress
Finally, we can't exclude WordPress in any discussion about site builders. WordPress has been around since virtually the beginning of Web 2.0, which makes it the pioneer when it comes to site builders and empowering people and businesses to actually create their own content instead of just consuming it. It's still a massively popular choice today, powering more than 26% of the entire web.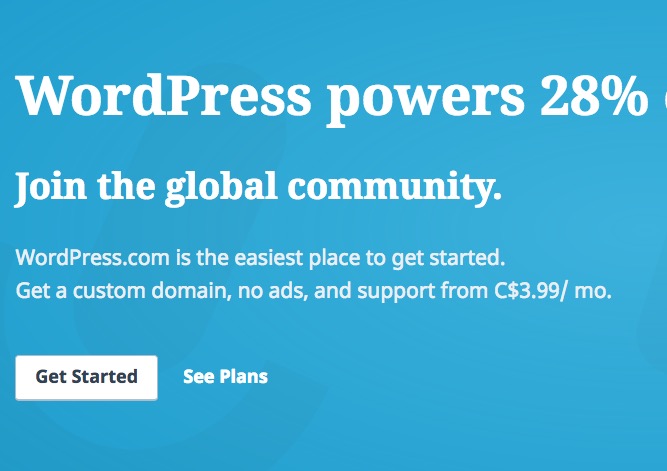 WordPress, though, for all its popularity, isn't as usable as the other site builders previously cited, just because it doesn't come standard with a drag-and-drop editor to let you switch around site elements to your heart's desire. If you want to have this functionality within WordPress, you'll have to go through the trouble of installing a drag-and-drop plugin before you can use this editor within WordPress.
Popular plugin choices include:
Plus, the learning curve with WordPress is much steeper than with the user-friendly adaptability of those aforementioned site builders, so chances are good that you'll have to hire a designer or developer — unless you want to learn to code yourself.
It's very interesting that Squarespace's founder, Anthony Casalena, first began fiddling around with the software and platform that would eventually become Squarespace back in early 2003, when he was still a university student. Unhappy with the lack of user friendliness of platforms like WordPress at the time—though, in WordPress' defense, it was just being launched—he started writing the code for Squarespace as a means to create a platform that would function as a one-stop solution for users looking to quickly set up a blog or other web presence.
Famous and Highly Trafficked Websites Built With Website Builders
One of the best measures of the popularity and therefore penetration of these site builders are the kinds of big brands that are building their own sites on these site builders.
Let's start with Squarespace. For a company that's still privately held, it features at least a few big brands that everyone will recognize, which are using its platform. They include:
Lyft (transportation network company)
Tudor (a Rolex watch brand)
Fast Company (business magazine)
When we go to WordPress, we see that the list of impressive brands using this platform just explodes, partly because it was the first site builder around and also because it's an open-source content management system (CMS), so more brands are accustomed to using it.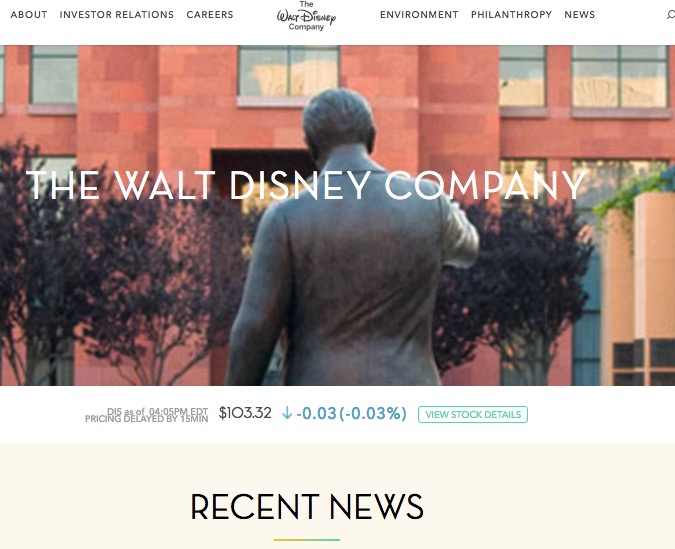 Big brands using WordPress include:
Forbes
The Walt Disney Company
Microsoft
The New York Post
Human Events
The Official Star Wars Blog
Best Buy
Xerox
Fun fact: Creative Market's blog is actually built on WordPress, too!
The more well-known brands use these site builders, the more a cascading effect occurs. Ordinary people and small businesses that notice big brands building their web presence with site builders are going to be influenced to use site builders with greater frequency.
On the Road to a Takeover?
A lot more needs to happen from a user standpoint before we can safely say that site builders are taking over the entire web. As recent as 2015, it was estimated that some 3.2 billion people used the Internet, according to the International Telecommunication Union. The estimates of people using site builders, which I put at more than 200 million users, is obviously much, much smaller than this whole.
However, when you consider that site builders are relatively new, really only being invented in the last decade or so, the penetration of a couple of hundred million users overall is pretty impressive market penetration.
Today, you can still easily hire designers and developers to build your site for you, if you have the cash. Big brands that have the money to burn for a great design and development team won't ever feel hard-pressed to use site builders. Of course, ordinary people and small businesses—arguably the target market for these site builders—see things differently. When you don't have unlimited financial resources and need a web presence, you're going to welcome the usability and convenience of site builders.
Now that site builders have been introduced to the market, there's no turning back. They'll continue to grow their user bases, and we'll keep moving to a reality where fewer and fewer jobs and projects really need to be handled by professional designers and developers.
Read more here
Written by Marc Schenker